NSSA CARIBBEAN CONFERENCE GOES INTO HIGH GEAR WITH EVENT 2 AT SILVER SANDS
Tuesday, February 18, 2014 | Written by Alan Burke
High performance surfing rules at NSSA Caribbean Conference Event 2 at Silver Sands
JOSH BURKE PUTS ANOTHER VICTORY IN THE BANK!
Silver Sands Resort, CH CH, Barbados:
The NSSA Caribbean Conference made the call mid Friday, the second event of its series sanctioned by the Barbados Junior Surfing Club would take place at Silver Sands Resort, Christ Church, Barbados. The high performance beach break wave would bring out the best maneuvers and the junior surfers stepped to the call.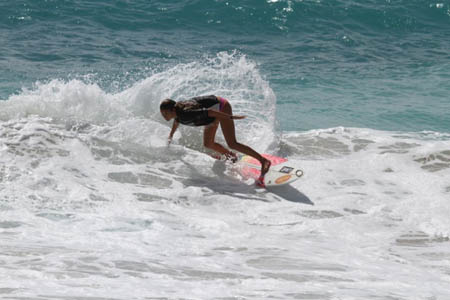 CHELSEA ROETT HAS BEEN RED-HOT IN THE OPEN WOMENS TAKING HER SECOND STRAIGHT!
The morning of the event saw punchy chest high peaks and strong side shore winds as the Open Women's started off the day's activities. Chelsea Roett would take control of the heat early attacking the Silver Sands right and capturing the first place finish over Olivia Warden and Gabriella Gittens who took home second and third respectively.
A rampaging Josh Burke stamped his claim on the number one spot in the Open Mens division punctuating the beach break conditions with combinations of vertical reentries and powerful hacks. Andrew Rose would search out barrels and carve his way home to a second place finish, Dane Mackie the speedy goofyfooter's backside attack would net him third with Jacob Burke rounding out the final with fourth place.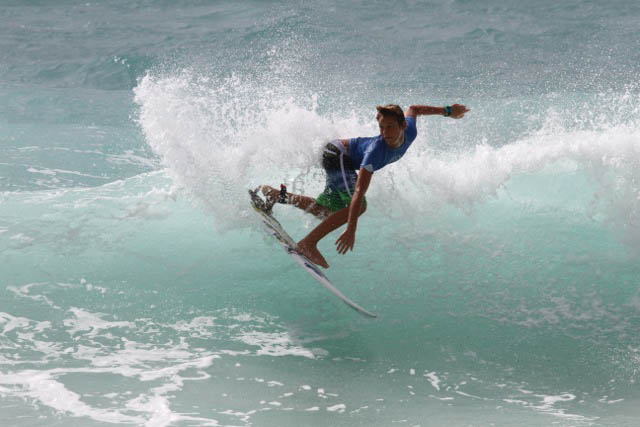 ZANDER VENEZIA HAS BEEN ON FIRE IN THE CARIBBEAN CONFERENCE OPENING EVENTS!
Zander Venezia would showcase his wide repertoire of maneuvers to take the first place finish in the Open Juniors with Andrew Rose taking second place, the series leader heading in to the event Jacob Burke would finish third and Evan Moll who surfed powerfully on his backhand would finish fourth.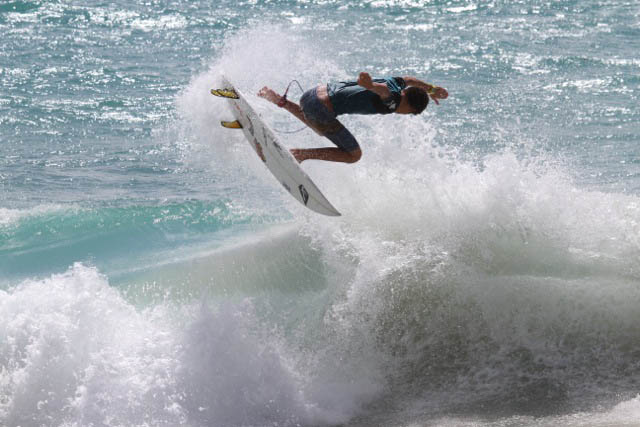 DANE MACKIE LAUNCHES TO SUCCESS IN THE AIRSHOW!
The Air show division was won by Dane Mackie who snatched the trophy as the final minutes ticked away from Andrew Rose. Andrew had led the majority of heat with a small frontside air, Dane would complete a quick backside air reverse to seal the deal and close the days activities.